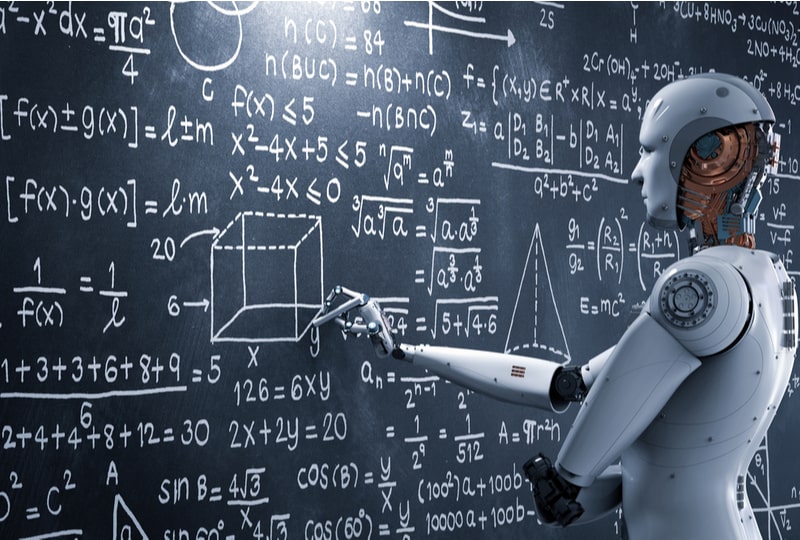 Nabil HAFFAD
juin 7, 2021
This article is written with the help of a new generation artificial intelligence tool, my intervention on it was more minimal than on that of other articles before, I simply oriented the AI ​​used on the structure I wanted to give to this article, she did the rest ... afterwards, I took care of the layout and the choice of the image, just to bring a little human added value :-)))
When a company employs a "data-driven" approach, it means it makes strategic decisions based on data analysis and interpretation. A data-driven approach enables companies to examine and organise their data with the goal of better serving their customers and consumers.
Data-driven marketing offers a range of benefits for companies and their customers.
For businesses, data-driven marketing offers an opportunity to develop a more meaningful relationship with customers. Data-driven marketing helps companies understand your audience and create customer experiences that are relevant, engaging, and personalized.
For consumers, data-driven marketing helps them become more involved in the purchasing process and drives them to make more informed decisions for their needs.
Today's consumer has more powerful analytical tools at their disposal than ever before. Big data and analytics have made it easier than ever for brands to learn about and understand their customers.
Companies are using this information in their marketing efforts, allowing them to target consumers, create more compelling messages, and deliver a better customer experience.
How to Create a Data-Driven Marketing Strategy ?
The first step is to analyze and compile all the information you have about your customers. This will include their demographics, buying patterns, and even their online or offline behaviors.
At this point, you want to think about how you can use the data to create a highly personalized and customized customer experience that entices them to make another purchase, recommend it to other people, or in some way deepen your relationship with them.
To get this information on your customers, you will need a digital marketing program that allows you to collect data from multiple sources and in real-time. The data should be collected from digital and non-digital sources, as well as offline and online activities.
Through the ongoing process of collecting this information, you can begin to build your customer database and uncover insights about how they shop, how they interact with your brand on social media, or how they use or interact with the products you offer.
Main Benefits of data driven strategy ?
the main benefits can be summarized as follows :
It helps you to know your customers and it helps you in improving your customer experience.

It helps in brand building by providing more value to the customer and also attracts the new potential customers.

It also helps in product improvement by understanding the consumer needs, their perceptions, what they like and dislike about your products and services.

This strategy can help in better planning for future marketing activities by identifying trends in consumer behavior, preferences etc. that need to be incorporated into the marketing strategy.
Main risks in a project of data driven strategy :
In the project of data driven strategy there are various risks. These can be summarized as follows :
Poorly managed information systems can lead to a waste of time and money in the beginning, when you are collecting and processing a lot of data. It is essential that you have proper planning and that you outfit your team with the right knowledge before embarking on this process.
The data may not always be accurate or accurate enough to help you create a winning marketing strategy. This is where you need to incorporate the right data sources into your marketing plan, including social media, market research, and the extensive data that comes out of your customer database.
You also need to check into the competition's marketing strategies and how they have been using data driven marketing since the '90s. This will help you get some inspiration and insight into how this has helped other companies in their industries.
Internal capabilities are also important in data driven marketing, this is because you need to hire the right experts who can handle the data that comes in. The staff at your marketing department must be able to synthesize the data and use it to create a winning marketing strategy.
How do you create a Data-driven Strategy?
A data-driven strategy puts you back in control of your business. The focus for any company should remain on its customers and sometimes even on what they see on their competitors' websites.
Sure, you may want to collect tons of data with forms and surveys. However, there is a better way. Take a look at the following 3 things that you should be doing; these will help improve your social media campaigns:
1. Create a Data Team :
Create a team that focuses on the different aspects of your data and how you can use it to make it more actionable to your actual customer base.
2. Include your Data Team in your Marketing Teams :
The data team needs to work closely with the teams that are responsible for making the decisions that are based on the data you collect.
3. Employ Machine Learning Techniques :
If you aren't using machine learning techniques, then you aren't using as much of your data as possible to understand what your customers really want. Don't be afraid to experiment with this tool if you haven't already. It is much simpler to use than you might think.
Conclusion :
Data-driven strategies are integral to the modern way of doing things. The more you know about your customers, their online behavior, and what they strive for, the better equipped you are to build a winning marketing strategy.
Adding a data team to your marketing department will help you gain insight into how you can use the data in your different marketing channels.
They'll be able to provide insight into what is working and then use it as leverage to create a more effective data-driven marketing strategy.